Linneo Voron Switchwire Polycarbonate (PC) Panels
Panels have a delivery time of 3-4 weeks at the moment!
Transparent panels made from 3mm polycarbonate (PC) which is stronger and more flexible than the commonly used acrylic panels and offers a 130C deflection temperature (acrylic: 90C). Deflection temperature is the measure of a polymer's ability to bear a given load at elevated temperatures. The deflection temperature is also known as the 'deflection temperature under load' (DTUL), 'heat deflection temperature', or 'heat distortion temperature' (HDT).
The kit includes:
2x door panels
2x side panels
1x top panel
Technical data: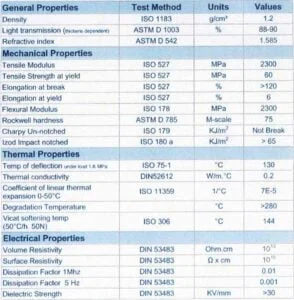 Please also have a look at the fitting deck & back compartment ACM panels.