The Phaetus Dragon Hotend (Voron Edition) is available as standard and high-flow version for your printer. It comes in Voron design and exclusive Voron packaging.
The hotend includes all needed tools for mounting it to your printer's tool head. It is compativle with all E3D V6 compatible hotend mounts.
Product Box content:
Dragon Standard- or High-Flow Hotend
Silicone Sock
Textile Bag
0,4/1,75mm Nozzle – copper plated
Tools
Screw set
No heater cartridge and thermistor are included! Fitting ones can be found here: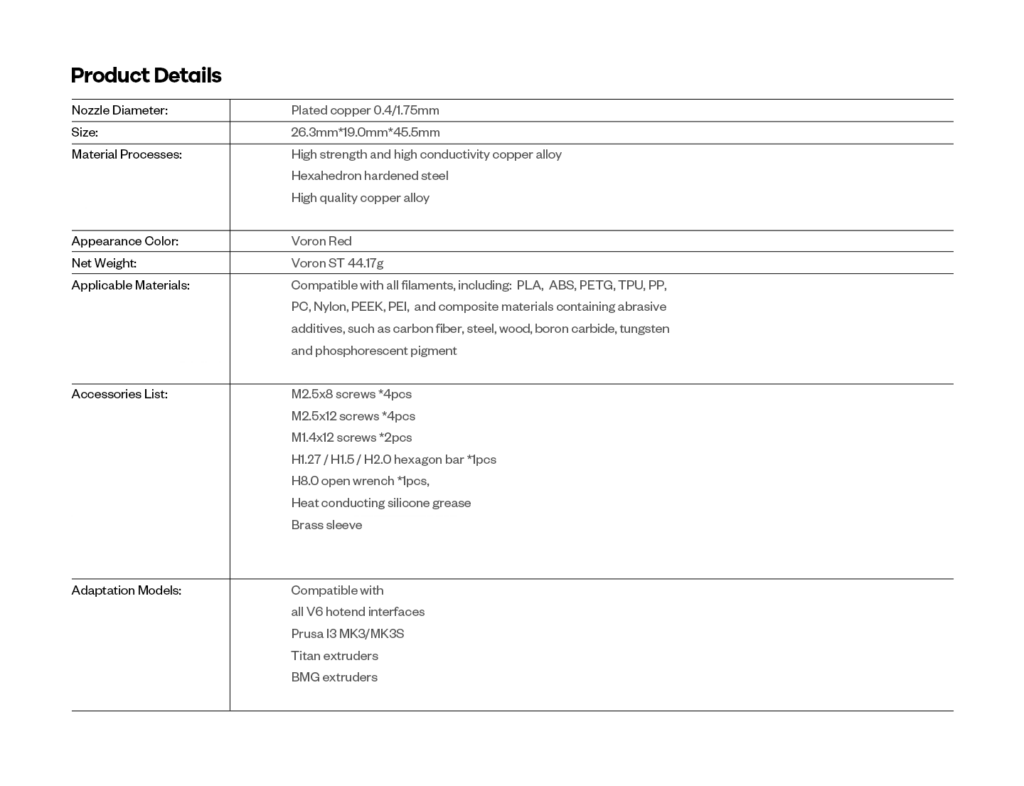 Instructions for the hotend can be found here.
You can download the STL files for the Voron Afterburner mounts from the VoronDesign GIT repository.